Using a camera in Assynt
The wonderfully clear air in Assynt can make for some stunning scenic photographs. On many days of the year it is possible to see the island of Skye, some seventy miles away.
Conditions, however, can change from day to day. A viewpoint at the top of Straun, on the Drumbeg road, gives a view of the mountains Canisp, Suilven and others. It is possible to take seven different pictures of the same subject in one week.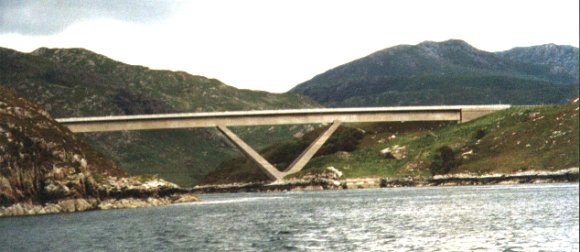 Kylesku bridge from the seaward side
photo by M. Rawley
See also the
slide shows
tabled under
Charivaria.