Anti-virus programs
Why have one
What are viruses
Viruses are programs that are downloaded onto your computer that when run can do anything from displaying a silly message to completely wiping your hard drive.
Why the more is not the merrier
Because one anti-virus program senses the virus recognition data of another A-V program as a threat, you cannot successfully run two anti-virus programs.
AVG Anti-virus program
Download the free version
Download the free version of AVG anti-virus program here. Note that you should activate all the features, including the updates. It is essential that it is kept up-to-date. Check regularly that this feature is on.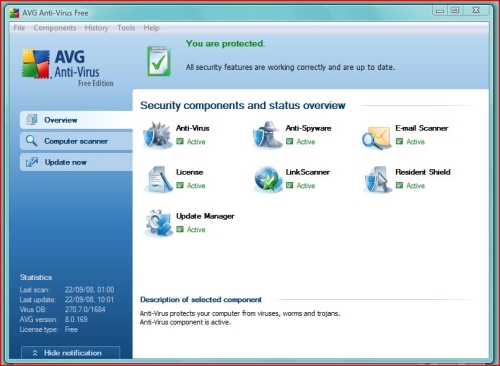 The AVG status screen